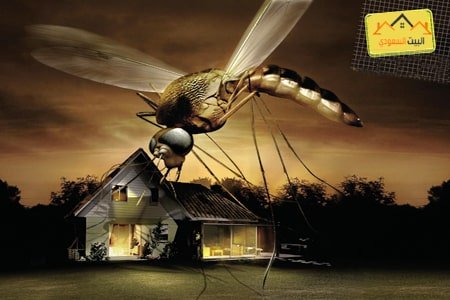 Pest control company in Riyadh
In Riyadh and throughout the vast kingdom. We are your reliable partner for high quality pest control services. Through safe practices and sustainable solutions,Regardless of the type of insect causing the problem or the level of infestation, we have a suitable solution to the problem.
Why choose a pest control company in Riyadh?
Our services are available 7 days a week. We also have an emergency services available 24 hours a day. Usually, one call is sufficient to book and schedule a service.
A Riyadh Pest Control Company's comprehensive pest control program combines an outdoors-in-pest control strategy with on-site advice, data-based reporting, and 24/7 customer support.
You can count on a pest control company in Riyadh to find innovative, science-based solutions that keep your customers, employees, and facilities safe from pests.
We always base our prices on the unique requirements of each service and business conditions. The type of insect to be dealt with, the extent of the infestation, the type and brands of pesticides used, and the extent of the need for repeated treatment.
 At the same time, we give you a warranty on our service. If the injury occurred again after our work, we will get back to you and take care to eliminate the problem permanently.
Technicians and staff of a pest control company in Riyadh have gained a lot of experience in controlling outbreaks of various insects and pests. Regular training ensures that we are always kept up-to-date with the latest developments in pest control. In this way, we guarantee the best results for all cases.
                                                                       Anti-cockroach company in Riyadh
Cockroaches are the most disgusting insects. However, this eventuality is not the only harm from the presence of cockroaches in your home, but their ability to rapidly reproduce, and their extreme resistance to various methods of extermination, is the real problem, which makes the use of a professional pest control service necessary to decisively eliminate these insects.
Homes are a common refuge for cockroaches. Given the warmth, food and safe hideouts the homes provide. Cockroaches are also common in restaurant kitchens if hygiene standards are not adhered to. As an expert in pest control in Riyadh, we have already dealt with some severe cases of cockroach infestations. But in the end, we always managed to make sure that the cockroach infestation was permanently eradicated for the benefit of our customers.
The dangers of having cockroaches
Damage to the reputation of commercial establishments – especially restaurants and food factories.
Transmission of dangerous diseases – Cockroaches transmit an enormous number of diseases to humans. This eventuality mainly happens when you come in contact with food that is later consumed. Handling cockroach droppings can trigger an asthma attack in asthmatic patients.
Damage to Furniture and Collectibles – Cockroaches can damage leather, textiles, and papers, which also causes financial damage.
preventive pest control
How to spot Cockroaches
 Cockroaches prefer to hide in darkness, such as in storage areas, under sinks, and under kitchen appliances. So, it is difficult for humans to see it. But there are some indicators that you can use to determine if cockroaches are present in your home, the most important of which are.
See egg capsules or cockroach cocoons.
Cockroach droppings that resemble coffee powder.
Seeing signs of eating on foods or fruits.
The presence of a foul odor if the infection is more severe.
How is cockroach control carried out?
No matter how common cockroaches are in your home or commercial office, exterminators at a pest control company in Riyadh know exactly how to eliminate the problem. Our cockroach control measures include the following:
Applying chemical pesticides – a procedure that is subject to a lot of regulation and precision, as a pest control company in Riyadh is keen to choose the best pesticide for each, in terms of concentration and sustainability. While adhering to the standard application of pesticides, using fine and high pressure spraying equipment to deliver the pesticide to cracks and places that are not easily accessible.
Treating penetration points to trap the infestation and prevent its recurrence – as the team of a pest control company in Riyadh helps to identify sources of infestation, including cracks and holes in the outer walls. In addition to treating drainage problems and water leaks.
Providing recommendations – Our company provides all the recommendations that would contribute to enhancing the success of cockroach control. Our top recommendations include: deep cleaning floors and surfaces, prompt disposal of garbage, removing any food waste, and storing food in sealed containers.
With us, you can be 100% sure that we will successfully eliminate the problem. We offer you a warranty for that. Your cooperation with us is needed to ensure that the injury is contained quickly.
Mice control, company in Riyadh
In big cities like Riyadh, residents face constant problems with mice. This event is due to the availability of factors that enhance its presence and spread. Where mice can find food almost everywhere and can reproduce almost unobstructed in dark corners. If you suffer from the presence of mice in your home, Pest control company in Riyadh can help you get rid of the problem completely and immediately..
Risks of infection with mice
Rat infestation creates a number of risks, the most important of which are
 Mice transmit many dangerous diseases to humans and pets.
 What's more, mice have been known to gnaw on everything they find, even electrical cables and furniture. This eventuality could be life threatening. Or at least expensive.
Sabotaging the stocks of food and various commodities – Mice are losing a lot of cereal stocks around the world, separated from other food commodities. Not only because of her binge eating, but also because of the contamination of foods with their excrement and saliva.
How to recognise an infected mouse
You can recognize a rat infestation with relative ease. Small rodents usually hide well. But they could not hide their tracks. Signs of gnawing on upholstery and furniture are a clear sign of mice in the house. Traces of faeces left by mice are also a strong indicator of their presence. If you notice any of these clues, you must contact us at a pest control company in Riyadh to take immediate action to trap and eliminate the infestation.
Pest control for mice reproduces relatively quickly and can cause significant damage over time. So, the first word in eliminating mice is a quick action to control them. Calling us early to deal with mice as soon as the first signs of their presence appear, spares you much of the damage that would result from a widespread infestation. At a pest control company in Riyadh, our employees have a lot of experience in dealing with mice. Since mice are so common in Riyadh and surrounding areas, they have been trained in immediate extermination methods on these organisms. What's more, we have high-quality equipment that can make mice elimination fast and more efficient.
How are mice controlled?
When it comes to rat extermination, what our customers focus on most is the speed and safe methods of extermination, and at a pest control company in Riyadh, we not only exterminate the existing mice, but we work to prevent them from returning again, through the permanent prevention measures that we apply.
Rat control, steps
Trapping the infestation – The first thing that the staff of a pest control company in Riyadh does is block the path of any additional numbers that may enter your home from mice, by blocking the holes and ports that penetrate through your home, and then dealing only with the mice inside.
Identify pathways for mice to move from caches to food sources. Then put traps and traps in those tracks.
A Riyadh pest control company is also using poison baits to kill mice. Provide for the placement of baits in safe stations against tampering by pets or children.
Pick up and safely dispose of killed mice away from your home.
Bed Bug Control Company in Riyadh
The staff of Pest control company in Riyadh already has a lot of experience dealing with bed bugs. What's more, we are well-equipped and have the right equipment for every procedure. So, we can help you not only quickly, but also with lower cost and effective and lasting results.
How does a bed bug infestation occur?
Bed bugs are often associated with unclean conditions. But this response does not necessarily have to be the reason. It is recognized that poor sanitary conditions promote the spread of insects. But the reason usually lies elsewhere. Usually, bed bugs are brought in from outside the home. This response is especially common if you travel a lot and stay in hotels regularly. A few bed bugs can quickly hide on clothes, towels, or your bag. Perhaps, it's not the insects themselves, only their eggs.
Since humans are a source of food for bed bugs that get their blood meals by stinging, these insects quickly find their way to bed and breed there.
How to spot bed bugs
Bed bugs have good hiding skills, especially at the start of an infestation. They appear only in small numbers and go unnoticed. Bite marks and blisters are often the first sign of an infection. On closer inspection, you can see small dark spots on the mattress. After the first signs, you should pay more attention to the need for rapid and professional control of bed bugs.
How to recognize a bed bug stuck
The length of the insect is about five millimetres
It has six legs and is very flat
Bugs leave stains and blood on the bed
Bites on the body
May be, a strange smell
Skin shedding in hiding places
How to control bed bugs
It is best to contact Pest control company in Riyadh quickly, as soon as you notice any signs of bed bugs. Our team will take care of removing the injury for you.
A pest control company in Riyadh sends you one of our exterminators to take a look at the scale of the bed bug infestation. Then, we will quote you the cost of bed bug control.
On the first date of the visit, we are taking prompt action to control bed bugs as quickly as possible.
We apply both chemical and thermal control methods to permanently exterminate the bed bugs, through specially designed long-acting insecticides.
Termite control company in Riyadh
Unfortunately, white ants prefer to live in large colonies. It is usually found in the ground or in wood and feeds on cellulose from wood or wood by-products such as paper or cardboard. Without control measures, a termite infestation can quickly cause costly structural damage to your building.
There are two types of termites common : ground termites and dry termites. As the name suggests, Termites live in dry wood, like beams and furniture. Every connection between wood and floor provides a potential entry point. Ground termites need moist environments and thus damage foundations, bearing beams, and rotten wood. Termite bugs are often active in the stealth and can remain unnoticed until really severe damage is done.
Termites cause severe damage to buildings, crops, and furniture, especially if the infestation is not dealt with quickly.
Termite control program from Pest control company in Riyadh
Termite control program from Pest control company in Riyadh removes existing termite colonies and prevents the formation of new termite colonies.
The experts of a Riyadh pest control company will thoroughly inspect your plant for signs of termite infestation and then use liquid insecticides to get rid of termites efficiently.
Regular monitoring helps identify a new termite infestation.
Our termite control program also includes:
On-site advice, and an assessment to determine the damage caused by termites
Apply liquid pesticide treatments for rapid disposal and prevention,
Constant monitoring to identify cases of termite infestations in the early stages
Soil cleansing program against termites before construction.
Frequently asked questions
1- What types of pests does the company treat?
A pest control company in Riyadh provides solutions to control all pests, from crawling and flying insects and common household rodents, to exotic wild pests. By a trained, qualified and experienced team.
2- Do I have to leave the house while pest control?
There is no need to leave the house while we are working, but Pest control company in Riyadh usually recommends that you arrange a safe place for children and the elderly while applying pesticides.
3- What are the types of pesticides used by a pest control company in Riyadh?
We use pesticides with safe and certified natural ingredients.
kill mosquitoes
cockroach killers
fly killer
pest control service